Welcome to Chroma SLU by Daydream
Embrace the authenticity and vibrancy of Chroma SLU by living life in full color. Break free of the beige and schedule a tour today! Choose from an unfurnished apartment to customize yourself or a furnished apartment designed by Daydream to create your new home.
Live the Way
You've always wanted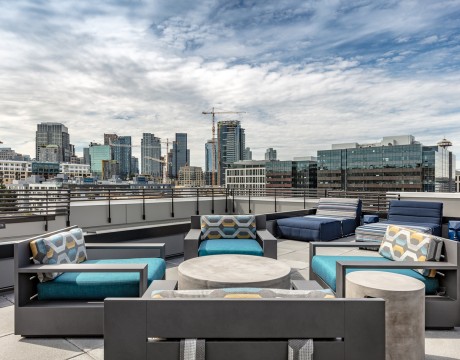 Make Seattle Your Canvas
Welcome to Chroma SLU – a pop of color in one of Seattle's hottest neighborhoods. Eclectic amenity spaces. Beautiful floor plans. Creative community events. Find your new 1 or 2 bedroom South Lake Union home in an apartment as unique as you are.
More than just an apartment
Join a community that's as unique as you are.